A massive thank you to all conerned who made sonic rock solstice 2010 such a massive sucess we thought last years was special , this was even better , the weather was glorious , the atmosphere was amazing , all the bands were fantastic , the crew worked bloody hard to exhaustion and finally to all of you who came & made it the festival it was .
I cant thank everyone enough for making it the event it was .

Martyn, you are a legend!! You never fail to put on a great festival! Looking forward to Onboard the Craft.... Big love to you :D
brilliant weekend at sonic rock dude,cant wait until onboard the craft now,EXELLENT....................
Thanks for the great festival - extremely well run - first time there for me! And super to play with Alan Davey's Eclectic Devils too!
So many brilliant photos from SRS2011. We had such a brilliant weekend - biggest thanks ever to Martyn Hasbeen and all the crew for making it such a special weekend!
A huge thankyou to you Martyn for a great weekend, just gets better. Will see u soon, hope ur havin a very well deserved rest xxx
well done martyn. same time nxt year? tra 4 now big chap xx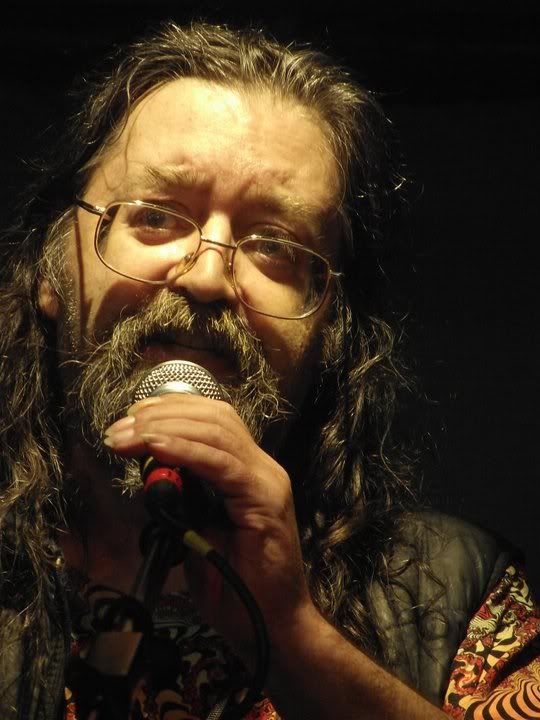 Brilliant weekend. Far too many good people in just one place. Well done for pulling it all together and a massive Thank you, Martyn, for creating abiding memories that I shall think back on and smile all over again.
Still recovering, biological timer still off...thanks for a great weekend Martyn, and everybody else as well, what a special bunch of people Sonic Rockers are :o) see you next time!
the capt says.....a bangin rite good time, at one of the best festies, had by all...bloody well done to martyn and all involved @sonic rock 2011.....
Thanks for such a fantastic weekend as always martin, you and everyone did an amazing job love ya melissa
A massive thankyou to Martyn Hasbeen and all the SRS crew for putting on another great festival. Im still knackered from no sleep but it was well worth it!
Thank you Martyn for yet another weekend of awesome music!! Much love and respect to you and the crew!! Roll on SRS 2012!!!! :-D
Cheers Martyn to you and all the team for a great festival - the best one yet!
to add to the thank you's, thanks for a great weekend, it was a blast, hope your heart has recovered from Tina Elizabeth Smith outfits, you know what they say, the older they get, the dafter they get, now bring on On Board The Craft, see you soon, oh, & cheers to the crew as well, good to Snakeman smile.
can only echo everyone else's thoughts, you did it again mate, a top job well done! Here's to the next one! :)
Absolute cracking weekend! Huge thanks to all involved ~ and a massive round of applause to Silverspace for their most excellent choonage. Would love to see them headline or as near as... loadsa respect to the Dr Hasbeen crew, you're all so spirited! lol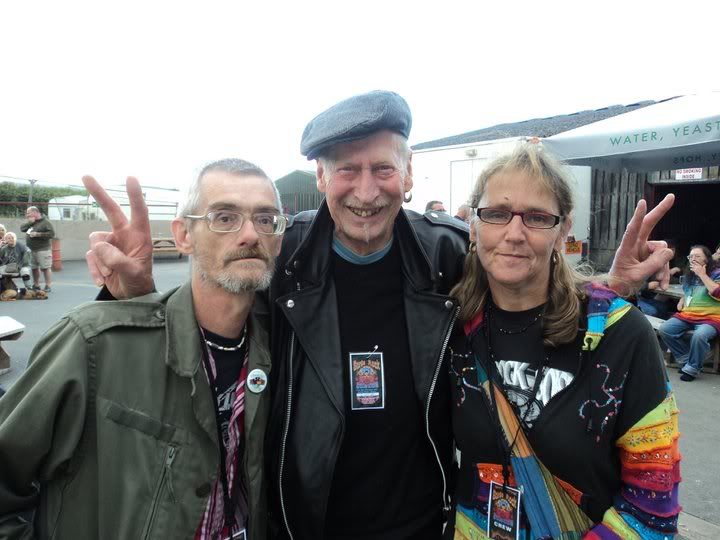 thankyou for yet another fantastic SRS.you are wonderful.x
fantastically well run festival... many thanx to you and all the sound guys and roadies that made my first 'Sonic rock solstice' appearance with Secrets For September so pleasurable... :)
Martyn thanks for a wonderful sonic rock solstice ... If I could I would buy next years tickets NOW! For me on the main stage the best was Anubis and on the toprockradio stage Captain horizon... But boy everyone else made the festival truly awesome.. Thanks again and roll on next years!
Mart,fantastic weekend....still recovering,but was worth it. Fantastic bands,great people,good beer!!! Thank you.
Hope you can relax now! You did a grand job...thanks from all of us x
Mart .. your a star ... a true gent ... a Brother ... and a friend ... we thank you for all your hard work ... you made alot of people happy :) xxxx
it was a privilege to play at this fest, we had a great time, thanks for having us, mingling with our musical heros and hearing thier words of encouragement was a real treat and left us feeling genuinely accepted by the scene we so love, well done to everybody who make this the uks premier sonic rock festival happen. it IS better to burn out than to fade away. x
Thanks for a great festival and a magical evening!
Thank you yet again "St Marty" for an utterly excellent weekend just gets better and better..
massive thanx man........best yet mate ,roll on next year :o)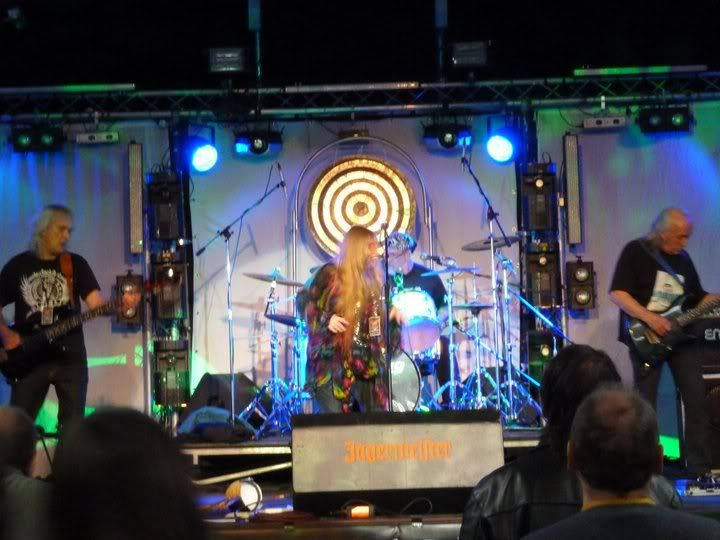 Thanks once again for an amazing weekend Martyn
thanks martyn, you pulled out all the stops. i am bloody knackerd though. nektar for next year.lol.

Thanks once again for a wonderful weekend. I know You and the Guys work hard to make SRS a brilliant and well run event, and its all very much appreciated. Takecare Martyn and I'll See you again next year .
Well fucking done mate, and thank you so much!!!! Been a great weekend, and great to finally meet ya! X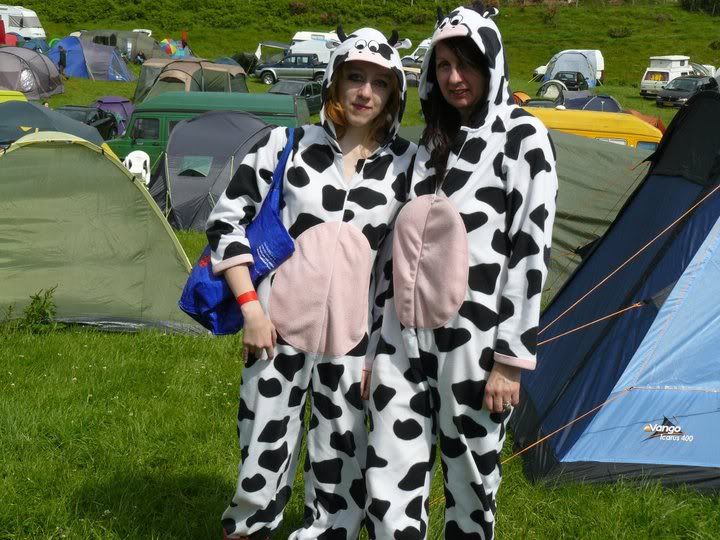 is back at home. Thanks to Martyn Hasbeen for a fabulous festie, cheers to all the fabulous space rock people I met old and new friends, and thanks for the help and support u know who you are - too tired to write much right now as travelled back with Ron Tree : ) . A special thanks to Iain Space-Zine for the lift up against all odds & good company. Peas and Lurve!
And of course, some of the people who gave us Sonic Rock Solstice in the first place! My heartfelt thanks to Martyn Hasbeen, Kozmik Ken, DJ Beerman, Mrsj Beerman and all those behind the scenes. Sound guys, lighting crew, catering, security, cleaning staff, etc, etc. You all deserve one Hell of vote of thanks and appreciation.
Just back from SRS, Many thanks to Martyn Hasbeen for another blindingly brilliant weekend, Pre-Med's new lineup did not disappoint with guitarist Phil Oates slipping into the role as if he was born to it. without doubt the best Pre Med set I have ever experienced Other highlights for me were Omnia Opera, the Groundhogs and Dr. Hasbeen, (love the new album Doc)
you certainly pull it out of the bag, what a stonking weekend :)
Just got in from Sonic Rock Solstice 2011.. We had a freat Gig and I'd like the thank the audience for singing Happy Birthday :) .. met up with loads of old friends and new .. thank you Martyn Hasbeen x
On behalf of The Hogs many thanks for a great weekend. Had a lovely time and great to meet up with so many old friends. Many thanks and have a well earnt rest.

Martin - you are a legend. What an amazing weekend - loved it xx :)))))))))))))))))))))))))